He started his practice with a focus on the traditional concepts of chiropractic; the structure of the spine, its impact on the nervous system and your health. Due to the challenges he faced with some very sick patients that could not tolerate any type of traditional physical therapy or chiropractic care, Dr. Balcavage became interested in functional neurology and blood chemistry.

Studying those disciplines and incorporating them with chiropractic care he has been able to help people with some of the most challenging chronic conditions.

Over the last four years, his practice has transitioned from a traditional chiropractic office to a more holistic office blending chiropractic care, functional neurology, functional blood chemistry, functional nutrition, and brain based therapy. This change has allowed him to help the sickest of the sick, those with chronic health challenges that no one else seems to be able to help.

His office now not only helps people with symptoms that they would normally go to the chiropractor for (like back and neck pain, headaches, etc.) but also with conditions like peripheral neuropathy, fibromyalgia, thyroid disorders, vertigo, diabetes, skin disorders and weight challenges.

This change in his practice style is the basis behind his office purpose: To Provide Answers and Promote Health

He consults with hundreds of doctors around the country on the treatment of chronic pain, neurologic and metabolic conditions. His clinic has always been on the cutting edge of the health care industry. Currently, he devotes his practice to treating chronic pain and chronic metabolic conditions.

Dr. Balcavage lives with his lovely wife Kelly and their 3 children in London Grove Township, PA. He is active in both the Glen Mills and London Grove communities as a Rotarian and coach of youth sports.

Glen Mills Chiropractic
17 Regency Plaza, Glen Mills, PA 19342
Phone: 610-558-8920<
http://glenmillsthyroiddoc.com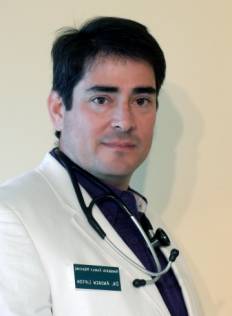 Dr. Andrew Lipton, DO, is a 1991 graduate of the University of Health Sciences College of Osteopathic Medicine, Kansas City, Missouri.
The D.O. or Doctor of Osteopathy is a degree in medicine combined with training in Osteopathic Manipulation. Osteopathy was founded in Missouri and there are only 15 schools that train physicians in this technique.
Dr. Lipton has taken advanced training in osteopathic manipulative treatment (OMT) and is Board Certified by the American Osteopathic Board of NeuroMusculo Skeletal Medicine. He completed his residency in Family Medicine at Suburban General Hospital, Norristown, PA and is Board Certified in Family Medicine.
Dr. Lipton was trained in Chelation Therapy by the American College for Advancement in Medicine, a group of physicians dedicated to being open to new alternatives in medicine. He is also Board certified by the American Board of Chelation Therapy and is a member of several professional organizations: American Osteopathic Association (AOA), American College of Osteopathic Family Practitioners (ACOFP), Pennsylvania Osteopathic Medical Association (POMA), American Academy of Osteopathy (AAO), American College for Advancement in Medicine (ACAM).
Dr. Lipton has received advanced training in the following therapies: Chelation therapy, BioIdentical Hormone Replacement, Prolozone Injection Therapy, Oxidative Therapy, Photoluminescence, Pulsed Electromagnetic Field Therapy (PEMF), Breast and Whole Body Thermography.
Dr. Lipton runs a holistic, alternative medical practice, emphasizing interactive decision making between doctor and patient, meaning the patient and the doctor decide together on the best course of action. The goal is to help the patient understand what wellness changes need to occur to achieve desired results.
His philosophy is based on the Latin meaning of the word 'doctor' as 'one who teaches.' While a physician may lead you to health, he or she cannot heal you. Healing is an internal process. The best surgeon in the world cannot heal you if, after surgery, your body does not innately close the wounds, stop the bleeding, and repair the cut tissue.
That said, Dr. Lipton enjoys working with people who are looking for a medical partner to guide them on the right path toward healing,
Narberth Family Medicine
822 Montgomery Ave, Suite 315, Narberth, PA 19072
Phone: 610-667-4601
http://drandrewlipton.com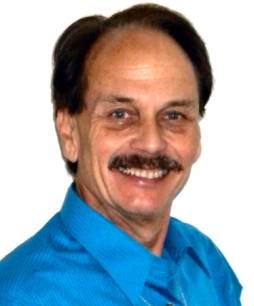 Rodney Dietert is Professor of Immunotoxicology at Cornell University, Ithaca, NY. His interests focus on the prevention of chronic diseases via patterns that first emerge in children.
Diseases rarely, if ever, occur in isolation. Instead, most represent part of a more complex web or 'pattern' of conditions that are connected via underlying biological mechanisms.
Understanding patterns of disease may be used to develop new strategies for reducing the prevalence and risk of major immune-based illnesses.
Focusing on patterns of disease, as opposed to individual conditions, offers important venues for environmental health risk reduction.
His recent books include: Strategies For Protecting Your Child's Immune System (World Scientific, Singapore, Hackensack, NJ, 2010) and Immunotoxicity Testing (as Editor: Springer, NY, 2010).
Rodney previously directed Cornell's Program on Breast Cancer and Environmental Risk Factors and the Institute for Comparative and Environmental Toxicology and presently serves on panels for the Institute of Medicine (Agent Orange), the WHO (Immunotoxicology Risk Assessment) and the EPA (Trichloroethylene and Pb).
In addition to his 34 year career as a university biomedical professor, Rodney and his wife, Janice, are certified practitioners in Matrix Energetics, a system of healing, self-care and transformation developed and taught by Dr. Richard Bartlett and supported by modern physics, subtle energy physics, and quantum physics.
Rodney and Janice use Matrix Energetics in their transformational work with clients and they can often be found staffing at Matrix seminars. Because it has so many potential applications, Rodney has brought Matrix Energetics into the classroom at Cornell University as an educational tool to expand the learning opportunities for students.
Rodney's overall interest is in protection against chronic disease. He will discuss ways to blend traditional science with modern transformational approaches to reduce health risks and break the cycle of chronic disease.
Source Field Energetics
3006 N Triphammer Road, Lansing, NY 14882
Phone: 607-257-1156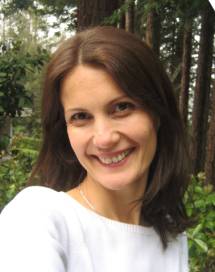 Andreja Milovic, CCH graduated from the University of Zagreb School of Medicine, Croatia. After graduating, she worked with UN/IOM Special Medical Program helping civil war victims. After the war she continued working with refugees through different international programs and humanitarian efforts until her arrival in America at the turn of the century.

She graduated from the 4 year program in Classical Homeopathy at the School of Homeopathy, New York, NY in 2006. What is homeopathy?

Andreja's postgraduate studies include:

- The Advance Program at the Pacific Academy of Homeopathy, San Francisco, CA

- A series of Complementary and Alternative Medicine (CAM) seminars

- Seminars with various master homeopaths:
- Dr Massimo Mangialavori, Modena, Italy
- Dr Roger Morrison and Nancy Herrick, Port Richmond,CA
- Dr Rajan Sankaran, Dr Divya Chhabra, Dr Farokh Master, Bombay, India
- Dr Frederik Schroyens, Gent, Belgium


She is nationally certified in homeopathy by the Council for Homeopathic Certification, demonstrating a strong competence in classical homeopathy and is also a member of the >National Center for Homeopathy.

Andreja's special interest is integrative health and homeopathic treatment of families and children. She enjoys practicing homeopathy with her husband and fellow homeopath, Robert Bannan, LCH, LCCH.

Inner Health Works

204 Milltown Road, Wilmington, DE 19808

Phone: 302-353-2803



---
Panel Discussion II: February 25, 2012
Flier
Hidden Causes of Chronic Conditions: Solving the Puzzle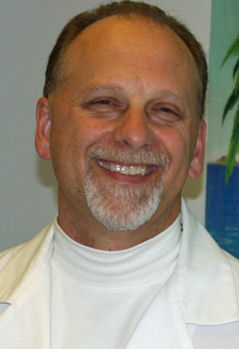 Dr. Robert Poane's chiropractic practice emphasizes not only neuro-musculo-skeletal conditions, but also gastrointestinal conditions, emotional components to health and reducing allergy and sensitivity symptoms.
Dr. Poane has been interviewed by Baltimore WJZ and WBAL television news programs and was featured on the 5:00 and 11:00 o'clock News demonstrating proper snow shoveling techniques during a severe snowstorm. He was also a guest on the syndicated television program known as Genesis and gave health tips on a Baltimore home improvement television program known as Around the house.
Dr. Poane considers education a necessary part of health care with an emphasis on the emotional component of physical symptoms. He taught an accredited course at Harford Community College, lectured in front of the MD Chiropractic Association and been a guest speaker for many schools, civic organizations, senior groups and industries, including Blue Cross/Blue Shield, Chesapeake Occupational Health, Kennedy Krieger Institute, and many others.
Join Dr. Poane for some fascinating demonstrations at the foot of the stage between 11:00 and 11:30. At 11:00 he will demonstrate how Advanced Allergy Therapeutics (AAT) works to assess distress on the nervous system. Removing stress from the nervous system or reducing nerve interference by natural means is the foundation of his philosophy.
At 11:15 he will demonstrate the Emotional Freedom Technique (EFT) - an incredible self help technique as well as a powerful therapeutic method. Even the novice will see awesome results with only the basic procedure.